What am I thankful for?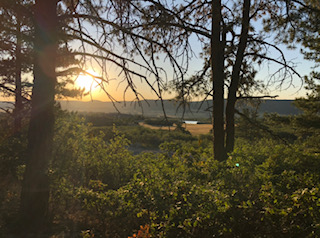 The Sunrise = I have been given one more day
Sorrow = I learned not to take people for granted
Wrinkles = I have had a long life
Laugh lines: I have had much joy in my life
Grey hair = I have people to worry about
Sun spots = I was able spend time in nature
Stiff joints = I have been able to run, jump, and play
Bills to pay = I have a home
Attitude = I learned how to ask forgiveness
Stubbornness = I learned that I can't do everything by myself. I need others
Mistakes = They made me grow
Mercy= I learned humility
Grace = I learned how to forgive others
Acceptance = I leaned how to love
Love = I learned how to accept others
What are you thankful for?